What is a VA Loan?
VA loans are designed specifically for veterans. VA loans should only be issued by a VA-approved lender and are guaranteed by the federal government.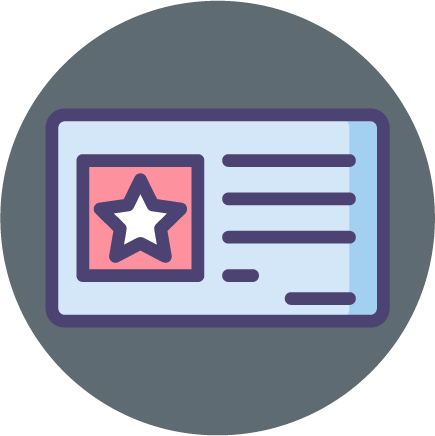 The primary benefit of a VA loan is Veterans with qualifying credit and income can purchase a home with no money down, making it an attractive option for those whohave served in the military.
VA loans also feature flexible requirements, no private mortgage insurance (PMI), and competitive mortgage rates.
Who can get a VA Loan?
To qualify for a VA Loan, a veteran must have served 181 days during peacetime, 90 days during wartime, or 6 years in the Reserves or National Guard. Spouses of a service member who was killed in the line of duty may also qualify.
What types of loans am I eligible for as a Veteran?
Purchase VA Loan
VA IRRRL ( VA Interest Rate Reduction Refinance Loan)
VA Cash Out Loan
Depending on your needs, the type of loan you get will change.
The VA Streamline Refinance (VA IRRRL) Loan
The VA Streamline Refinance, also known as the Interest Rate Reduction Refinance Loan (IRRRL), allows Veterans to refinance their current mortgage interest rate to a lower rate.
VA loan closing costs can be rolled into thecost of the loan, allowing veterans to refinance with little or no out-of-pocket expenses.
In order to qualify for a VA Streamline, you must meet the following requirements:
Be current on your VA mortgage with no more than one 30-day latepayment within the past year.
Your new monthly payment for the IRRRL must also be lower than the previous loan's monthly payment. (The only time this condition does not apply is if you refinance an ARM to a fixed rate mortgage.)
You must not receive any cash from the IRRRL.
You must certify that you currently or previously occupied the property.
You must have previously used your VA Loan eligibility on the property you intend to refinance.
VA Loans should only be handled by a licensed and experienced mortgage professional. Geneva Financial takes extra care in the training of our loan professionals on all VA loan products.
Get Pre-Approved for a VA Loan in Arizona!
Rental and Housing Assistance for Arizona Veterans
At Geneva Financial we are committed to serving America's everyday heroes. We take pride in providing high-quality service to our Veterans and strive to ensure they are informed about the important benefits available to them.
Although this program is not a home purchase product, it is critical to the housing security of America's heroes and we feel it is the responsibility of those in the housing industry to help inform when new resources are available. Below you will find information about these critical resources for Veterans facing housing insecurity and how to access those resources. Please share this information with family and friends that may know a Veteran in need.
– –
The U.S. Department of Housing and Urban Development (HUD) today announced it is awarding $46 million in rental assistance and housing vouchers to help veterans at risk of experiencing homelessness. The supportive housing assistance is provided through the HUD-Veterans Affairs Supportive Housing (HUD-VASH) Program, which combines rental assistance from HUD with case management and clinical services provided by the VA
A component of the Housing Choice Voucher (HCV) program, the HUD-VASH vouchers being awarded today enable homeless veterans to obtain affordable, decent housing in the private market. These vouchers are critical tools in helping communities effectively end homelessness among veterans.
"Ending veteran homelessness has been a top priority for the Trump Administration since day one," said HUD Secretary Ben Carson. "We have an obligation to ensure that our nation's veterans, who have given so much for our country are not left out on the streets. They fought for us, now it's time for us to fight for them."
In the HUD-VASH program, VA Medical Centers (VAMCs) assess veterans experiencing homelessness before referring them to local housing agencies for these vouchers. Decisions are based on a variety of factors, most importantly the duration of homelessness and the need for longer term, more intensive support in obtaining and maintaining permanent housing. The HUD-VASH program includes both the rental assistance the voucher provides and the comprehensive case management that VAMC staff offers.
Veterans participating in the HUD-VASH program rent privately owned housing and generally contribute no more than 30 percent of their income toward rent. VA offers eligible homeless veterans clinical and supportive services through its medical centers across the U.S., Guam, Puerto Rico and the Virgin Islands.
– –
If you are in need of housing or know a veteran who would benefit from housing assistance, please apply for HUD-VASH.
To apply for HUD-VASH, please contact your local VA Homeless Program. Veterans can contact the HUD-VASH program directly, or obtain a referral from a case manager in another VA program, from a community program, or other referral sources.
To see if you are eligible click here
To read more about this program click here
For general VA resources click here
Veterans who are homeless or at imminent risk of homelessness are strongly encouraged to contact the National Call Center for Homeless Veterans at (877) 4AID-VET (877-424-3838) for assistance.